Summer Dreams - November 13th
We had snow today here in good old Germany. Long time ago we rode through America and enjoyed the wind, the sun and the people we met riding our Harleys. It was an experience for life! Back again in Bavaria we are sitting too much time at our office desks. In spite of this fact we now want to show you the last press reports about our charity tour and some pictures of our ZENRIDE-Party where we could give three cheques with values of 6.000 Euros each to the charity organisations.
Es ist schon wieder einige Zeit vergangen und trotzdem brennt die nordamerikanische Sonne noch immer in unserem Herzen. Die Erinnerung an all die netten, kontaktfreudigen und hilfsbereiten Leute, die wir auf unserer Reise getroffen haben, hilft uns häufig in unserem wieder eingekehrten Geschäftsalltag. Wir wollen bei unseren Homepagefreunden noch einmal mit einigen Presseberichten und verschiedenen Fotos von unserer Charity-Party "Danke" sagen für die tolle Unterstützung, die wir während unseres gesamten Projektes erfahrren haben. Und vielleicht gibt es auch noch eine CD von unserer Tour ... aber ein bißchen Warten muß noch sein.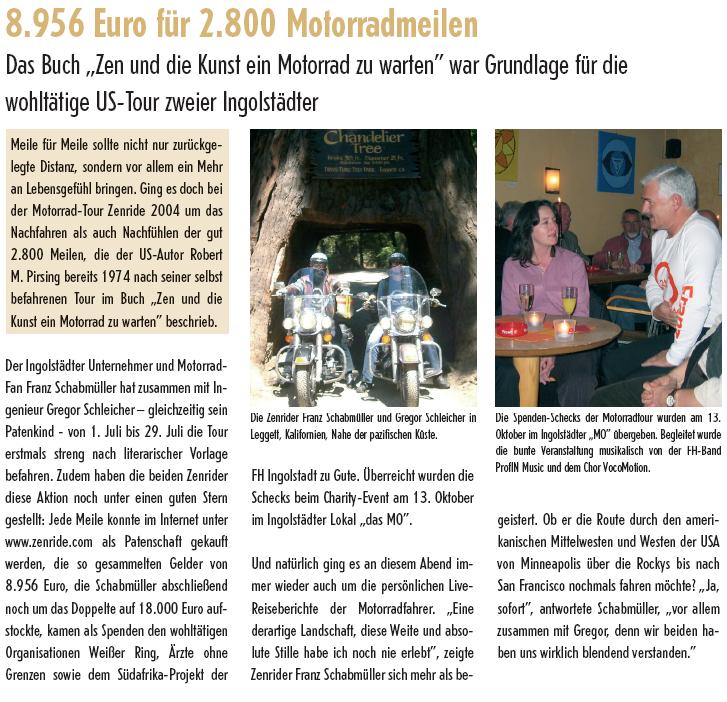 Bericht in der Oktober-Ausgabe der "wirtschaft10plus" über unsere ZENRIDE-PARTY im "MO"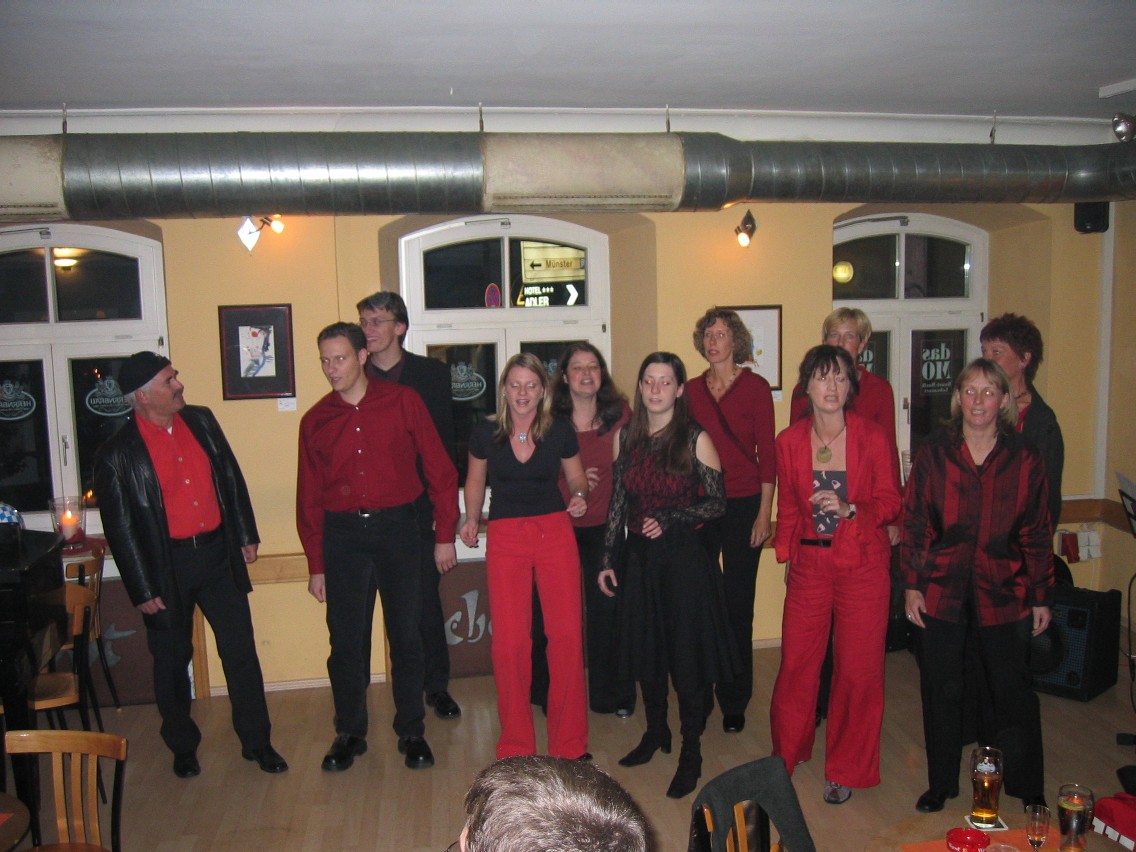 Der Chor "VocoMotion" brachte mit Steptanz und Gesang Schwung in die Bude (v.l.n.r.: Zenrider Franz, Andreas, Reiner, Katja, Regine, Vroni, Tina, Evi, Petra, Yvonne und Hanni)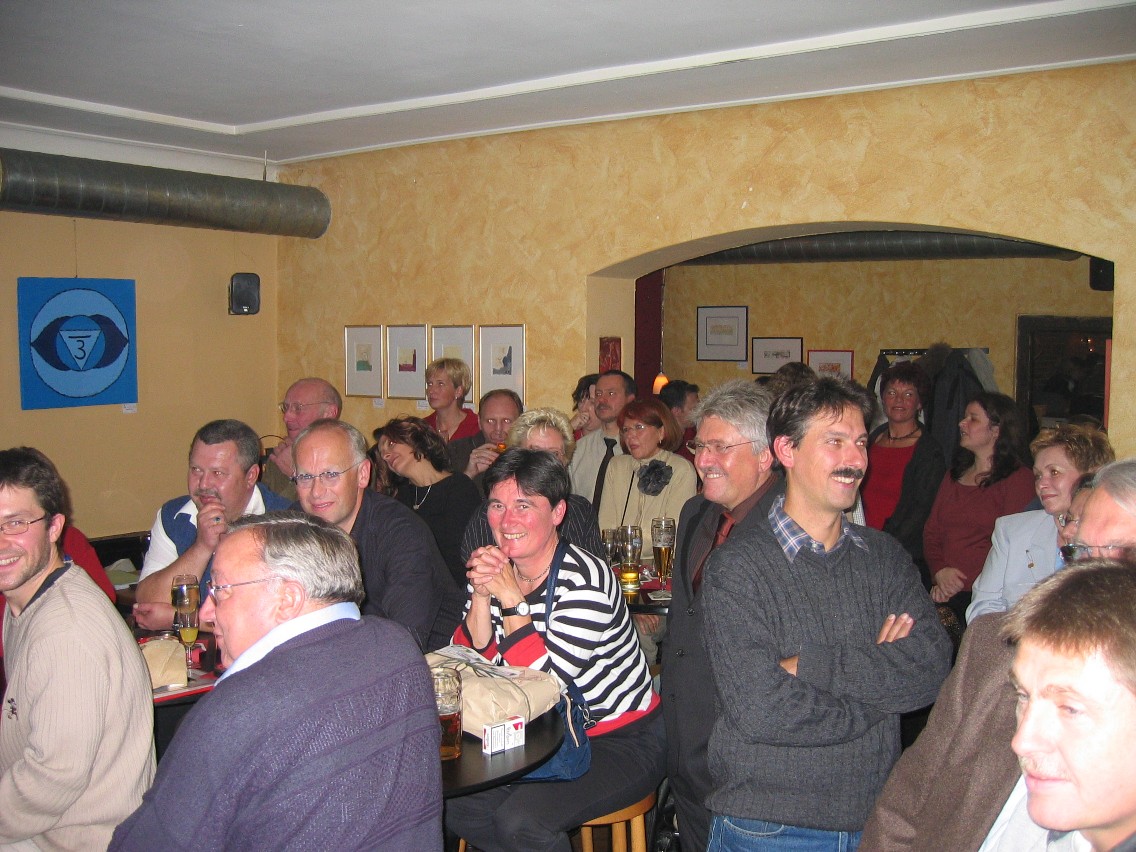 Begeisterte Zuhörer und Zuschauer bei der ZENRIDE-PARTY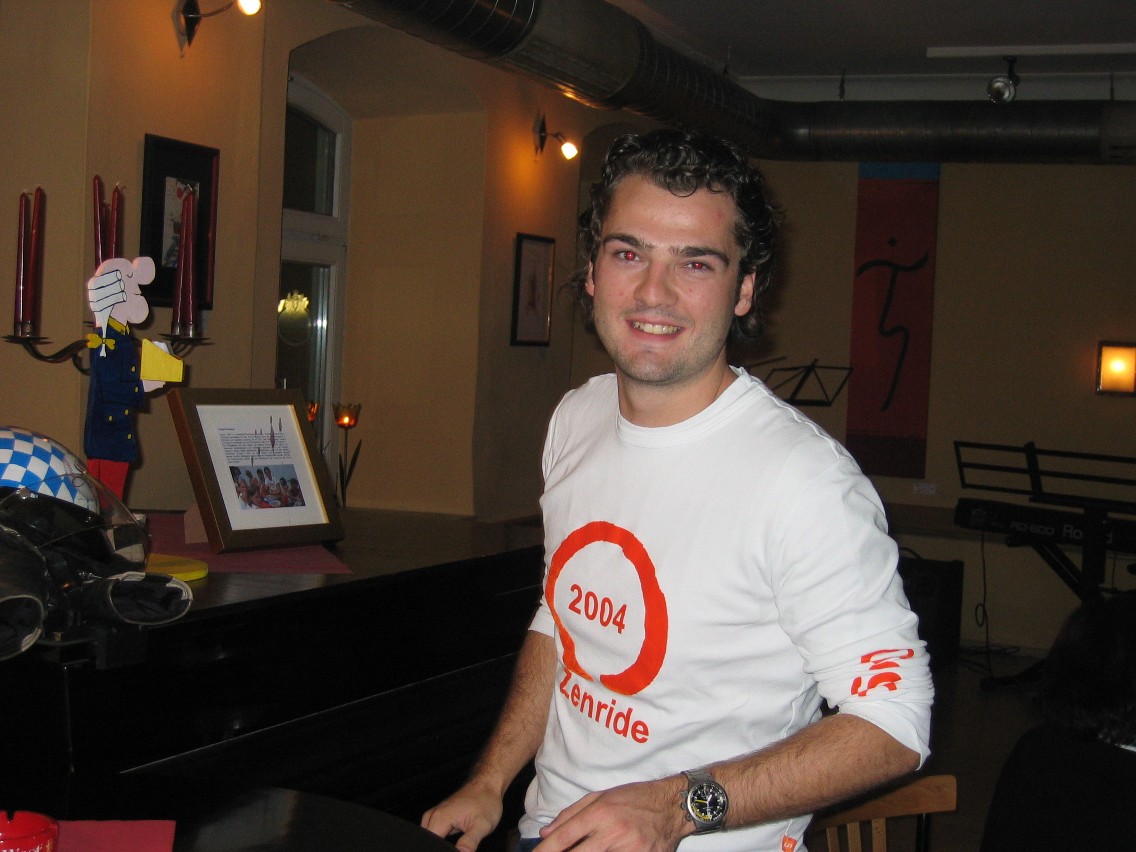 Happy Zenrider Gregor bei einer Verschnaufpause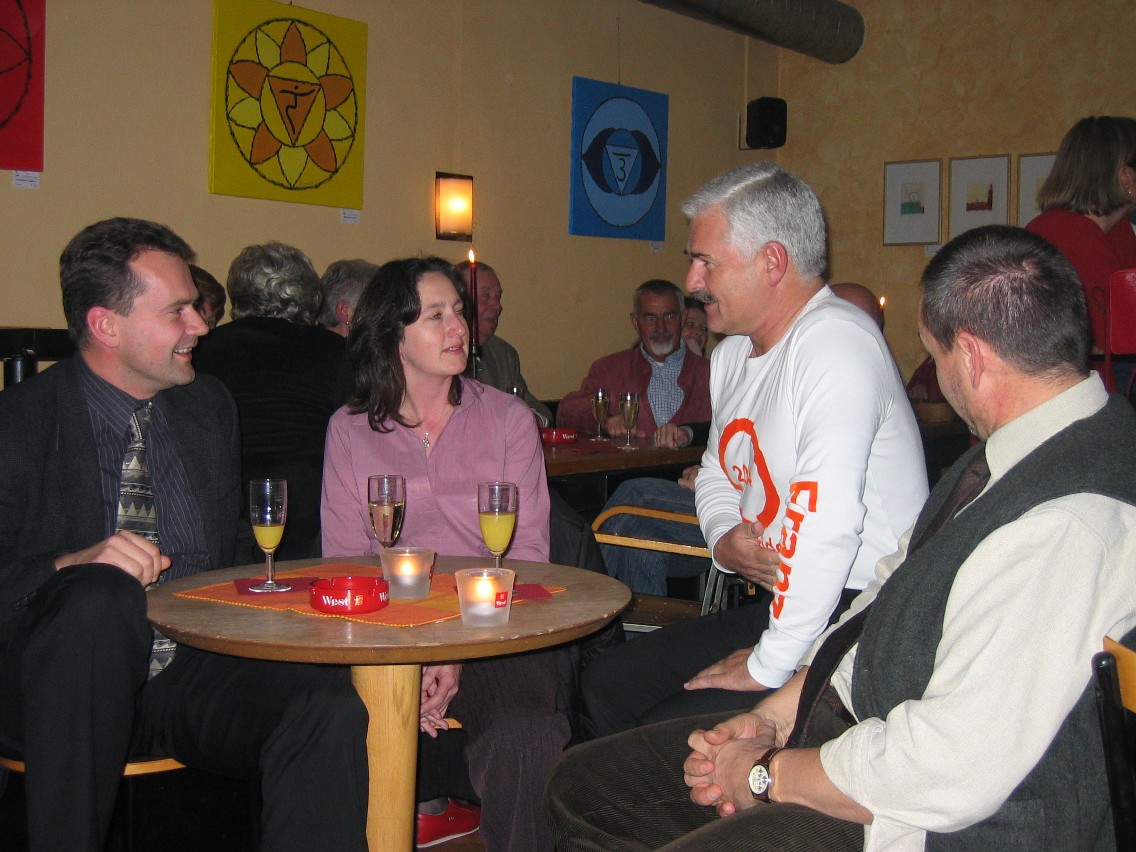 Zenrider Franz im Gespräch mit den Vertretern der Fachhochschule Ingolstadt (v.l.n.r.: Prof. Dr. Andreas Jattke, Christine Ellis, Prof. Dr. Markus Petry)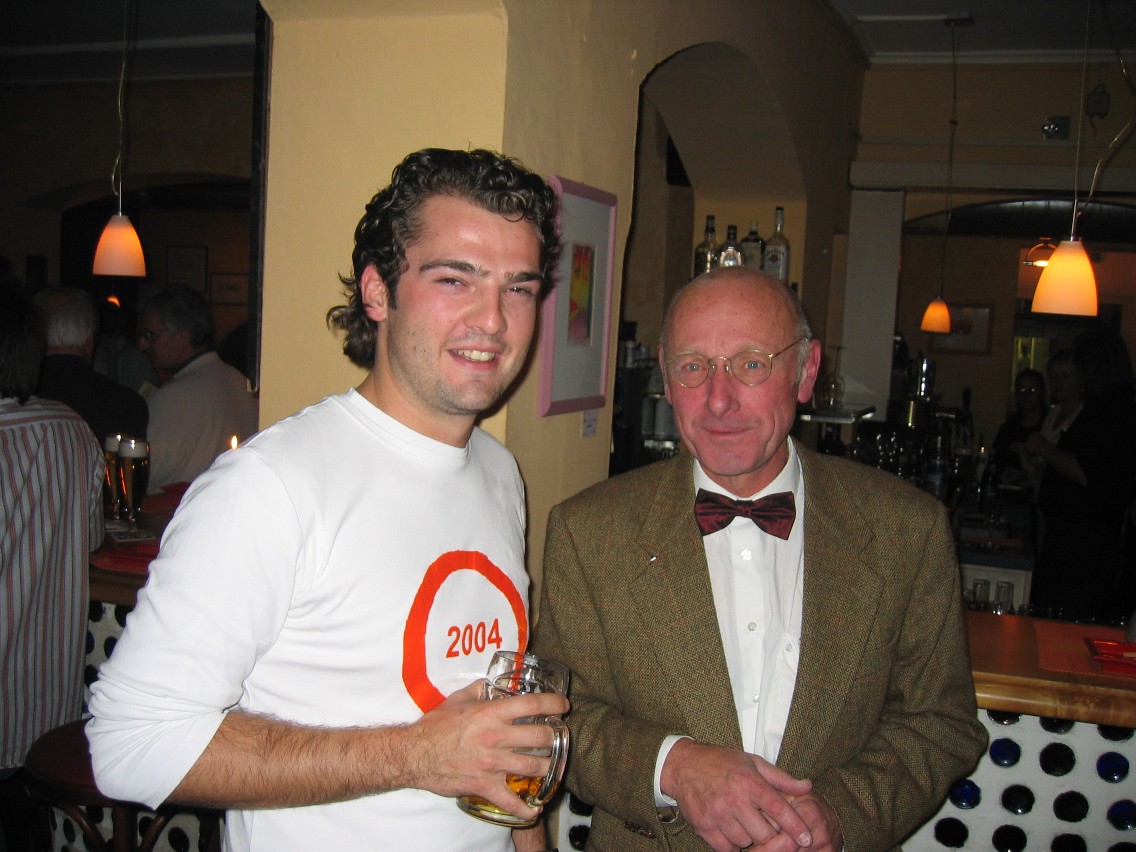 Dr. Karl Klüsener als Vertreter der "Ärzte ohne Grenzen e.V." im Gespräch mit Zenrider Gregor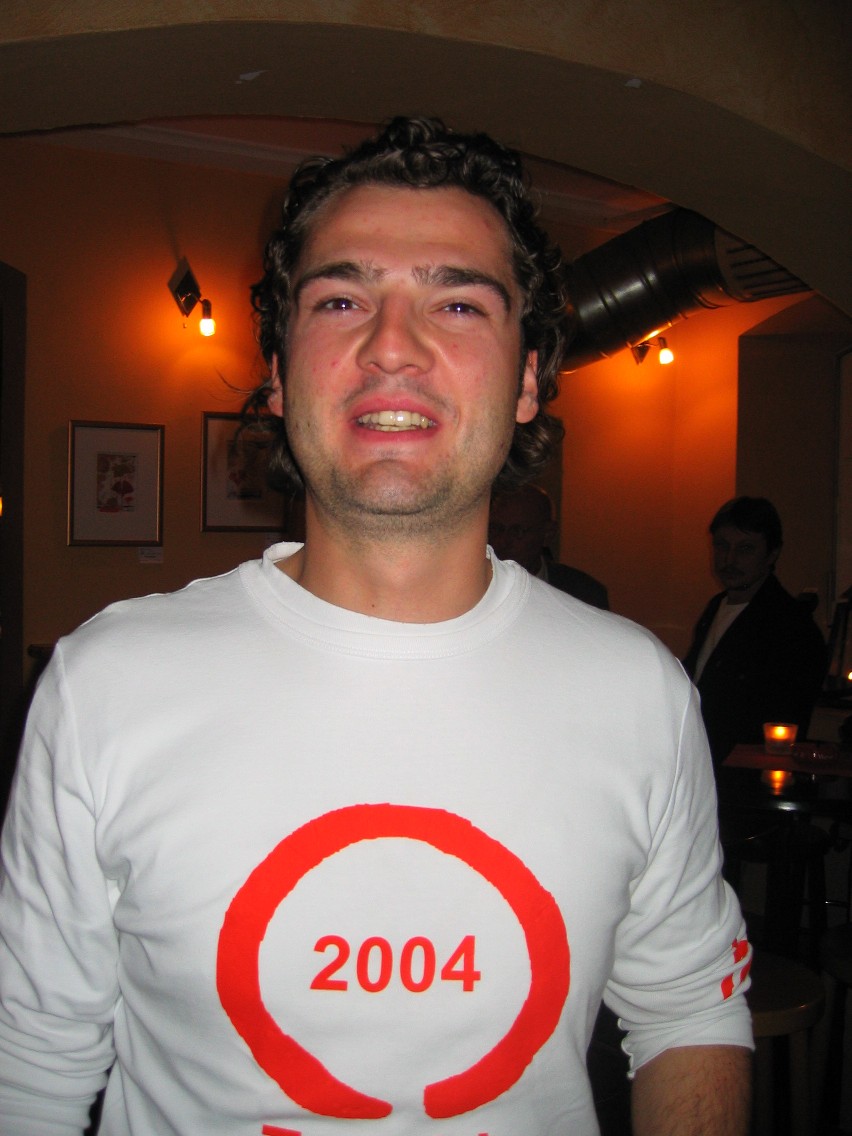 Es wurde ein langer Abend. 2004 können wir bald abhaken. Aber was machen wir 2005?